Outline The Department of Obstetrics
and Gynecology
Ena Municipal Hospital
We aim to be respected by everyone in Ena-City and
fully respond to the needs of childbirth and regional revitalization.
Department of Obstetrics and Gynecology:
Areas of Medical Care
Normal Delivery

Department of Gynecology
General Practice

Minor Complications
of Pregnancy

Gynecological Surgery excluding
Malignant Tumors

Midwives for
Outpatient Care
At present, we do not handle high-risk deliveries,
infertility treatments, or malignant tumor surgery
Department of Obstetrics and Gynecology:
Outline of the Facilities
Excellent Maternity Ward
The ward is fully equipped with a Labor, Delivery and Recovery (LDR) room, lessening the burden on mothers. They can give birth comfortably with aromatherapy oil, dimmed lights, etc.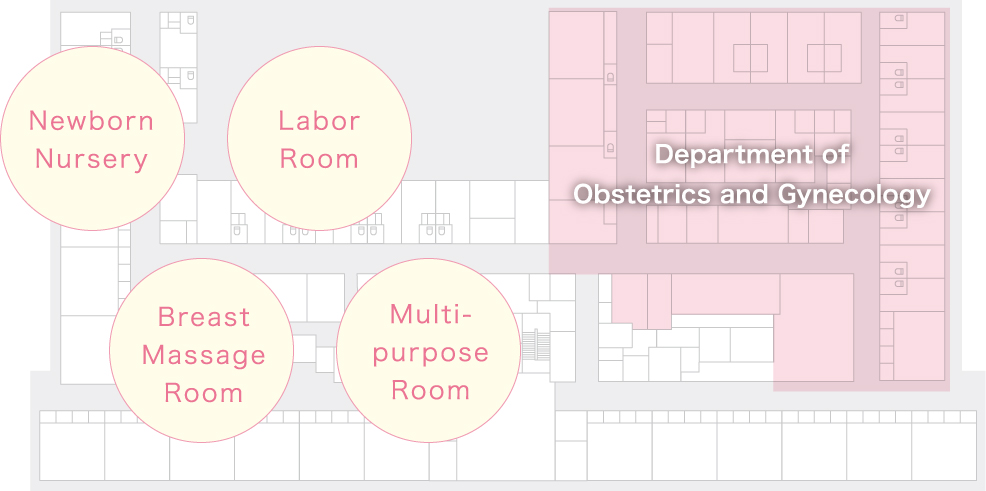 Department of Obstetrics and Gynecology:
Medical Examination
Prenatal Care

Uterine Cancer Screening
Midwife Consultation Room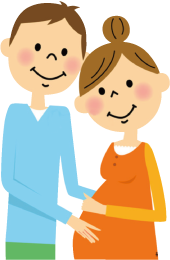 "Hitoneru" is Tono region dialect for "to raise one's child or to raise someone." Ena-City has been deeply involved with childbearing and child rearing since ancient times, as there is a legend from the Kisoshiryaku that Amaterasu-omikami, the sun goddess, was born here, and that the placenta (ena) was buried in the mountains in this region.
Baby
Massage

Maternity
Class

Mom and Dad
Class

Breast
Massage

Maternity
Yoga

Postpartum Care
by Midwife

Visiting Care
by Midwife

Childcare
Consultation
by Midwife
Ena Municipal Hospital Established Person, Mayor of Ena-City

Takane Kosaka

Ena Municipal Hospital administrator

Masahiko Hosoe

Ena Municipal Hospital
DirectorMasayoshi Asano
We would like to share obstetric emergency responses with Ena Municipal Hospital
and look after the local community.

Ambulance Crew, Fire Department
Headquarters, Ena-City

We would like to fully support mothers giving birth and child rearing in Ena-city and protect the lives of mothers and babies.

Health Nurses, Ena-City Office

We would like to safeguard the health of mothers and children together with the staff in the Department of Obstetrics and Gynecology at Ena Municipal Hospital.

Midwives, Ena Municipal Hospital