The most likely cause of the shortage of obstetricians and gynecologists in recent years is that hospital doctors become exhausted and resign their positions due to the difficult working environment, where they are frequently called in late at night. In addition, private doctors close their clinics as they age, and reach the limits of their physical strength. In addition, the risk of malpractice litigation is greater than for other departments, and even though the department has many female physicians, assistance during the child care period is poorly organized. When medical students realize these conditions, they avoid the field of obstetrics and gynecology, so the fostering of young doctors has made little progress. Furthermore, it is problematic that obstetrics and gynecology is not a required subject in the postgraduate clinical training system for next-generation doctors. The number of new doctors majoring in obstetrics and gynecology took a downturn after its peak in the 2010 academic year, which was also the year in which the postgraduate clinical training system was reviewed and OB/GYN became an elective instead of a required subject. As a result, the number of interns who have chosen majors other than OB/GYN has increased. In order to combat a further decline in this field, we need to devise a breakthrough from a new perspective.
Efforts toward Obstetrics and Gynecologic Care from a New Perspective
Japan Association for Development of Community Medicine Public Interest Incorporated AssociationThe Center of nurturing of GP Obstetrician, Personnel Department will Provide Support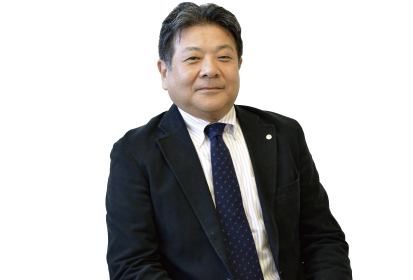 About the
Center of nurturing of GP Obstetrician
To General Practitioners and
Medical Interns interested in the Department of
Obstetrics and Gynecology
The Center of nurturing of GP Obstetrician, Personnel Department will devise a training system which includes, not only prenatal checkup and labor and delivery supervision, but also women's lifelong health management. We will create programs according to participants' needs, such as for breast cancer, uterine cancer, etc., in the gynecology field; healthcare specific to puberty and menopausal stages, menstrual disorders, sexually transmitted diseases; and sex education. We would like to offer a short-term training period of three to six months and a long-term period of one or more years. Please tell us about your ideal model of the physician whom you aspire to become. For the education program for general medical care specialists which will start from fiscal 2017, we have prepared content tied to this center. The Department of Obstetrics and Gynecology may tend to be regarded as a special department, but half of its patients are women of all ages. We look forward to welcoming into our group interns who wish to engage in general medical care.